HOT NEWS
Chris Brown, New Edition, More Added To 2017 BET Awards Performance Lineup
Last month, it was announced that Tamar Braxton, Bruno Mars, Migos and Trey Songz will perform at the 2017 BET Awards, now a few more stars have been added to the lineup.
On the R&B side, Chris Brown has been added as well, along with New Edition who will perform in conjunction with receiving the Lifetime Achievement Award.
Others added to the lineup are Lil Wayne, Big Sean, Post Malone, and Roman Gianarthur.
Beyonce leads the pack with seven nominations and Bruno Mars isn't far behind with five. SNL comedian Leslie Jones will host the star-studded event which will go down live from the Microsoft Theater on June 25th.
Jagged Edge Announce New Album "Layover" for July Release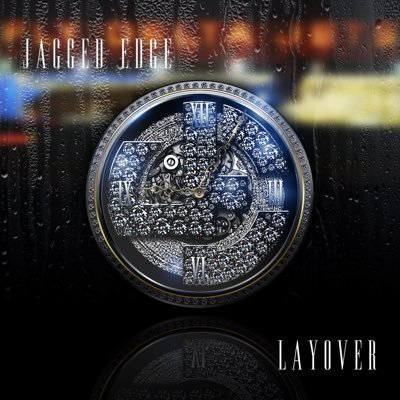 Lately we'd been wondering when we might get a new album from legendary r&b group Jagged Edge. It now appears that the wait won't have to be long.
Taking to their official social media accounts, the group announced that a new album called "Layover" would be releasing next month in July 2017.
This news comes as a bit of a surprise, seeing as how no singles have released and we hadn't heard about the album prior to this announcement. Regardless, its sure to be exciting news for r&b purists who've been craving new music from JE.
The group last released the album "J.E. Heartbreak 2" back in 2014. For that project, they reunited with original collaborators Jermaine Dupri and Bryan-Michael Cox.
Jennifer Lopez Pens Love Letter To LGBTQ Community
For Gay Pride Month, Billboard asked numerous pop culture luminaries to write 'love letters' to the LGBTQ community. Below, pop music icon Jennifer Lopez shares hers. 
When I was growing up in the Bronx, I always thought my aunt Myrza was the coolest. She lived in NYC and wanted to be an actress. I wanted to be just like her. What I didn't realize was that she was struggling with being gay. At that time, families didn't sit around a dinner table and talk about tolerance and acceptance. Life was different and it is heartbreaking for me to think about it now. The people she watched on TV didn't represent her. Movies didn't represent her. She thought she was alone.
hat is why I'm proud of The Fosters, a show celebrating its 100th episode. A show that holds a mirror to society and shines a light on what love looks like. It doesn't matter your race or sexual orientation. Love is love.
Myzra isn't with us anymore, but I like to think she is proudly looking down on me from above — the way I always looked up to her.